Seen Unseen
Autorin und Künstlerisches Konzept
Annecy Paysage
2021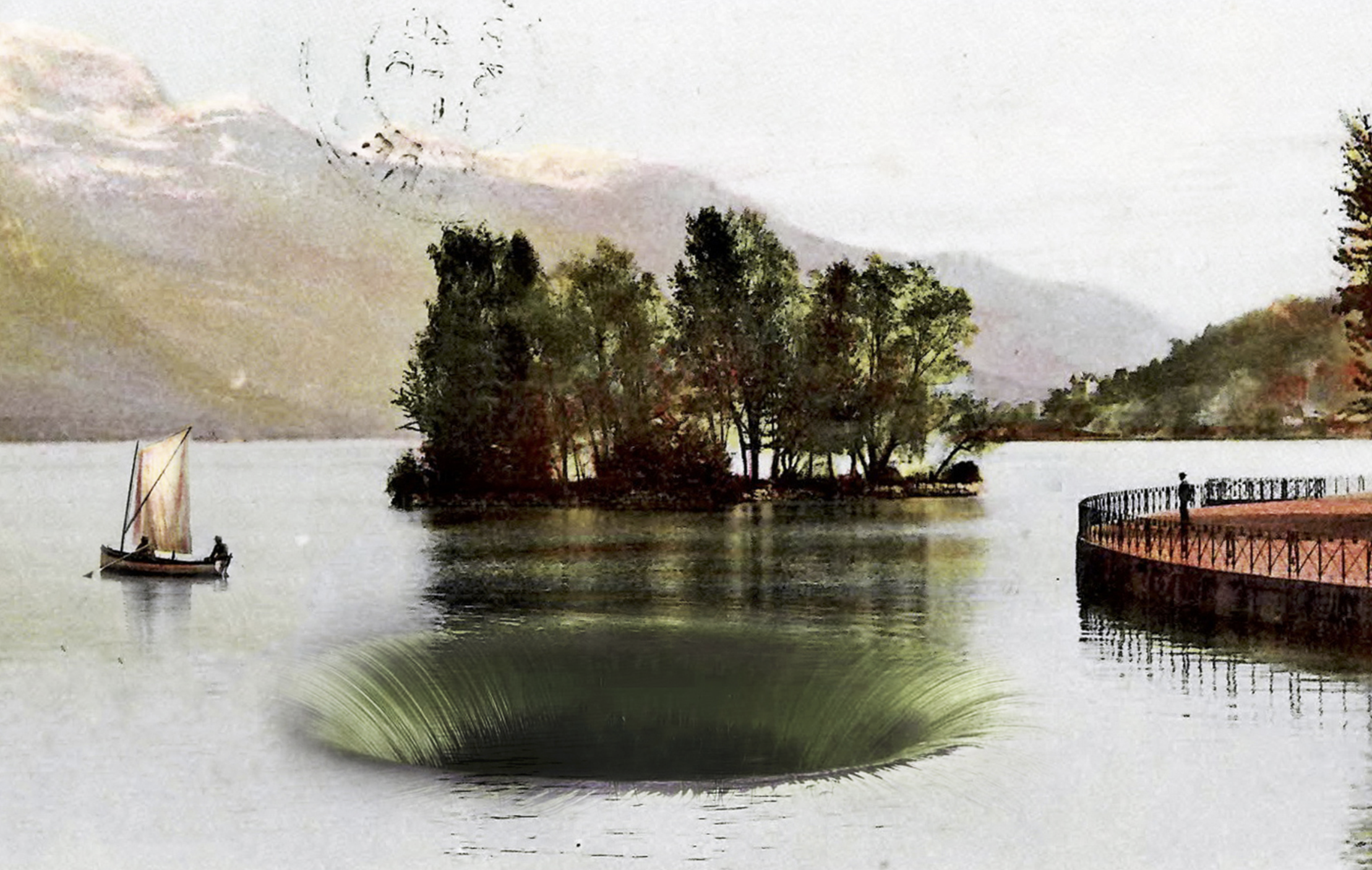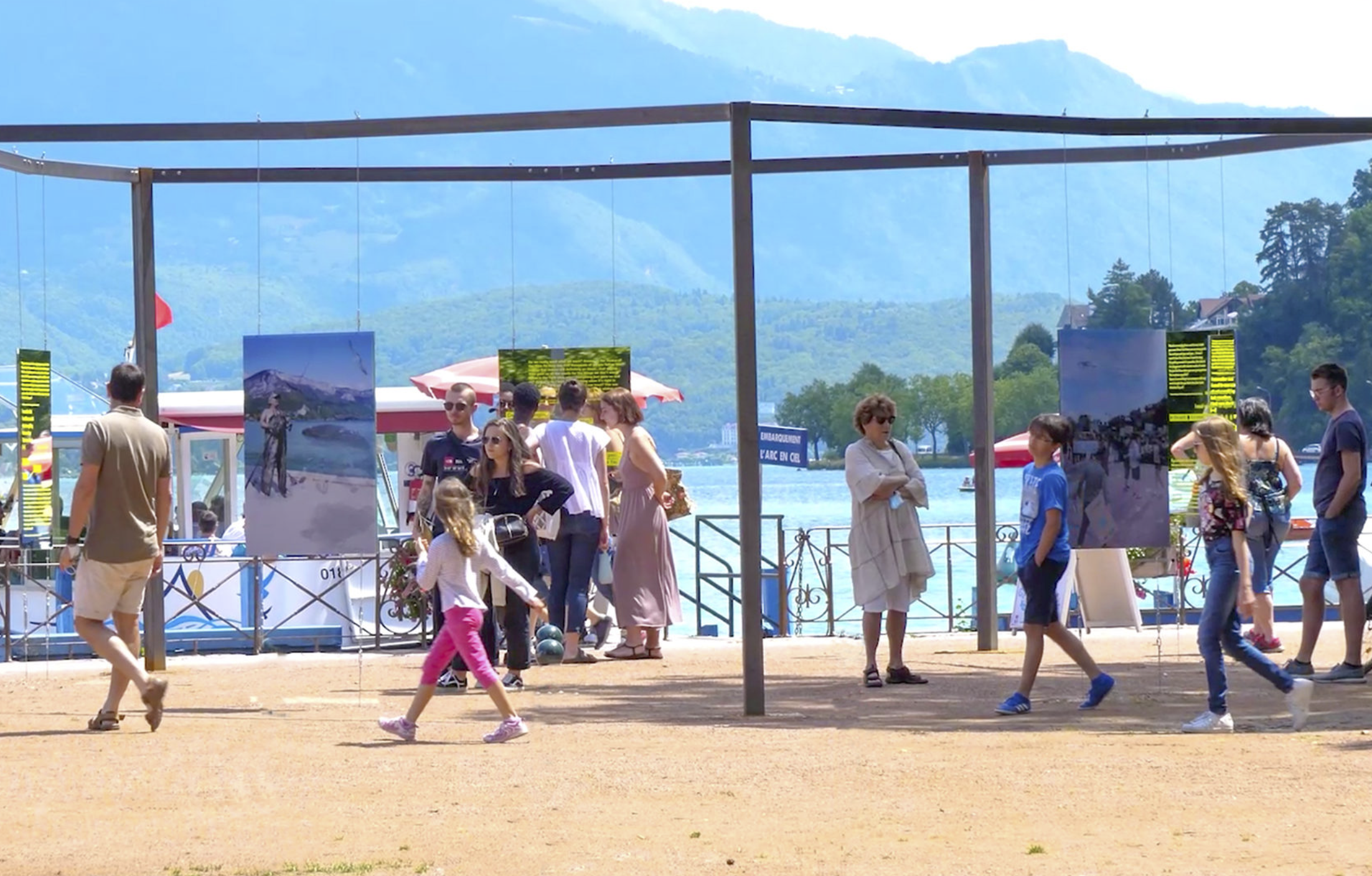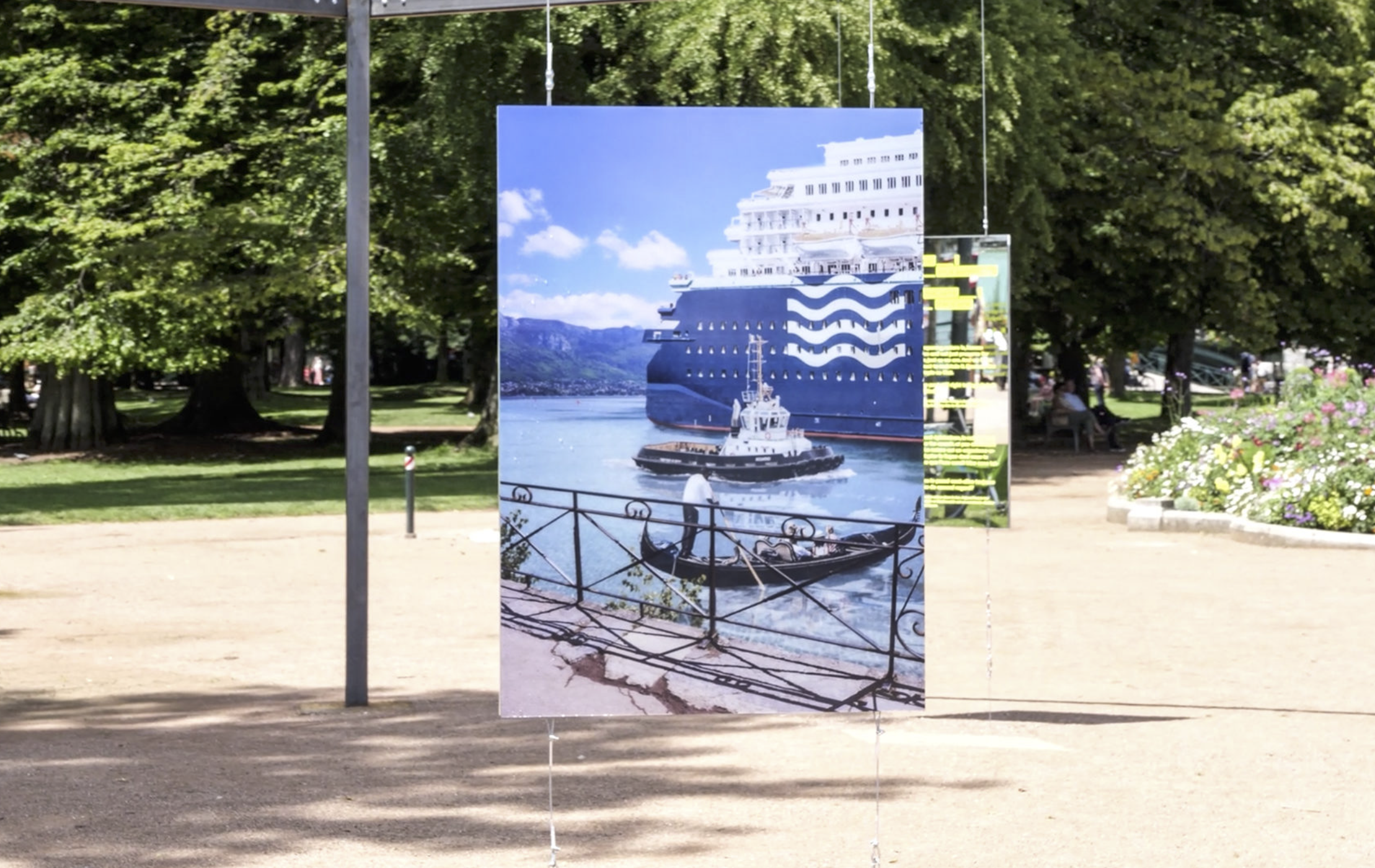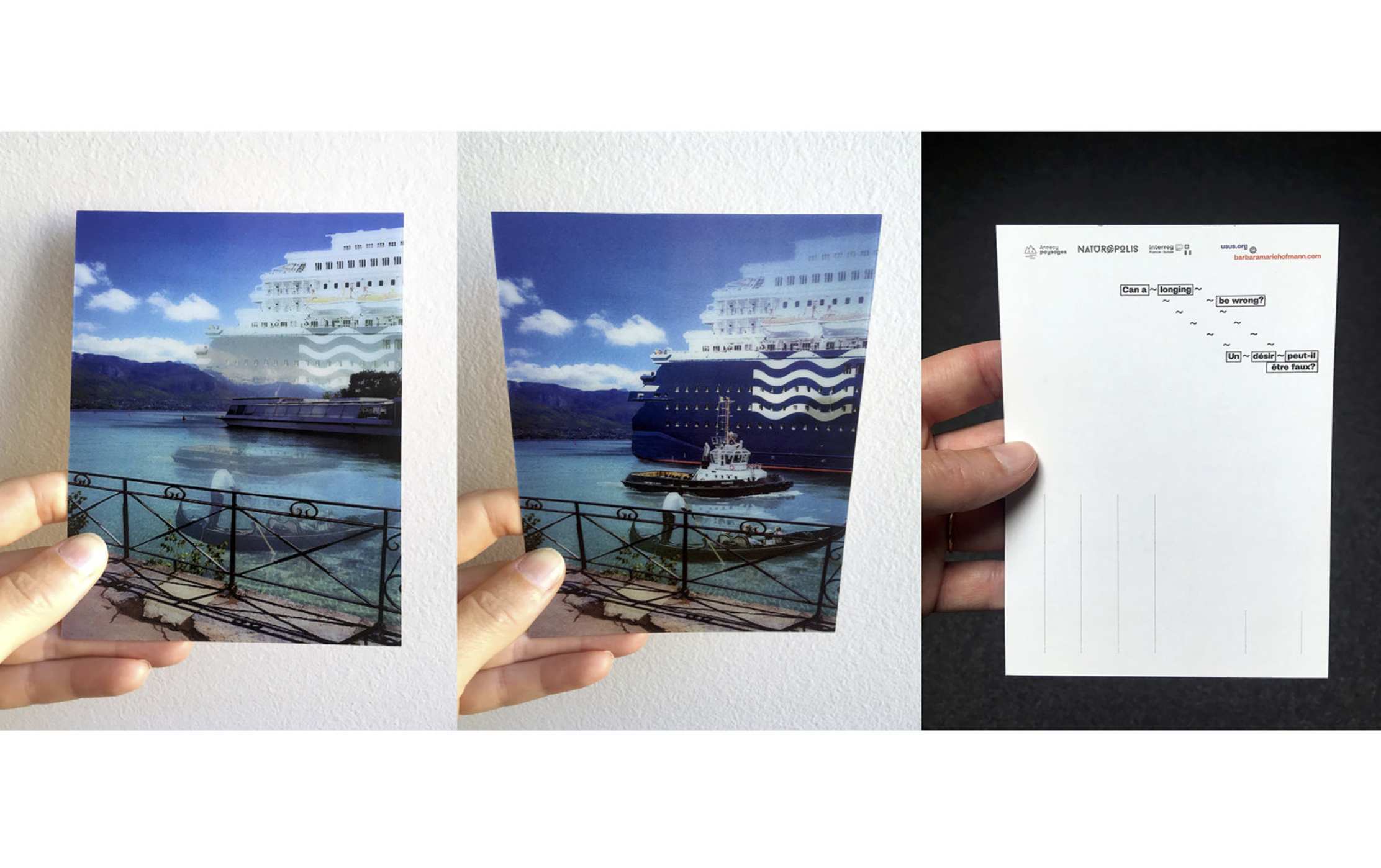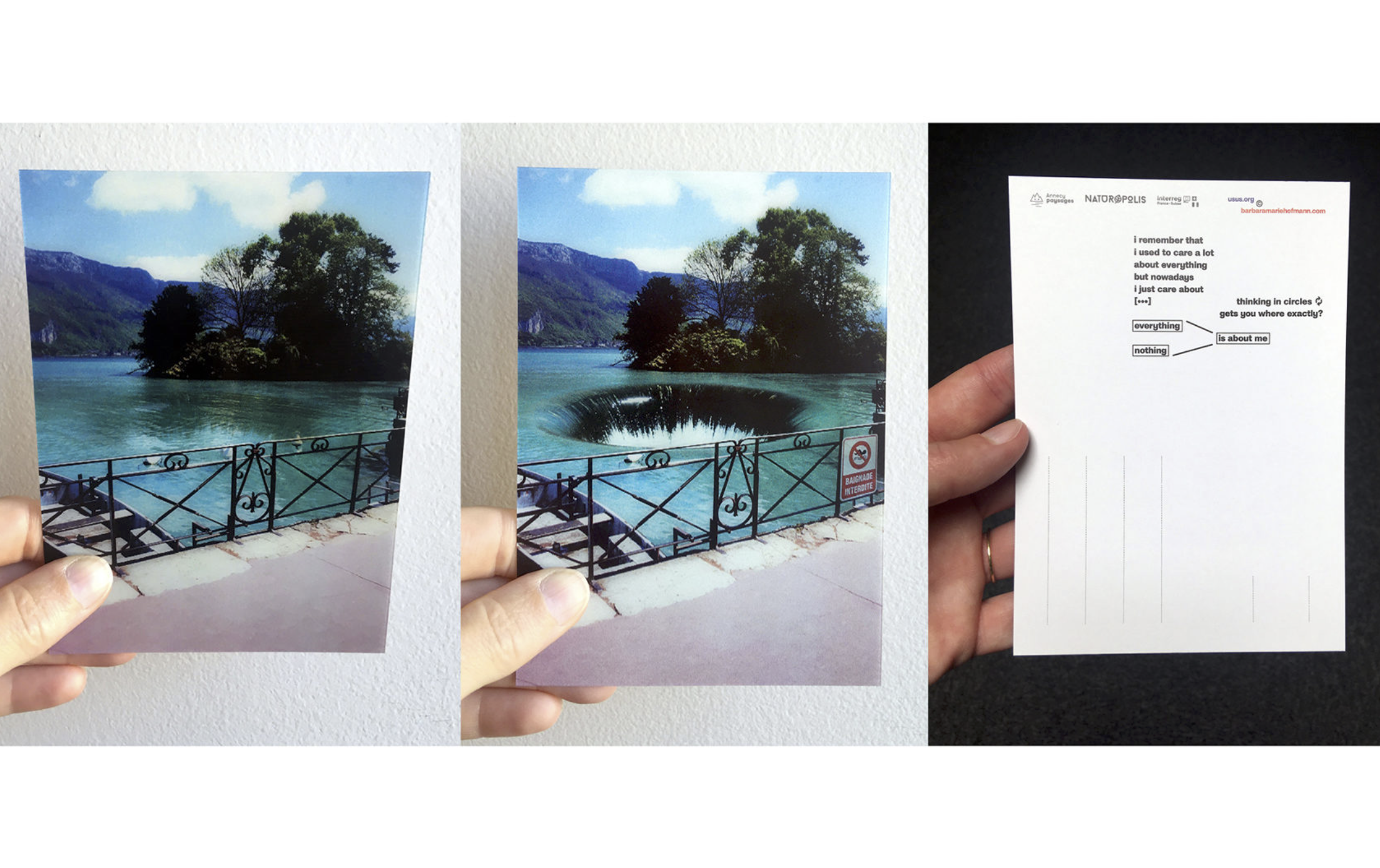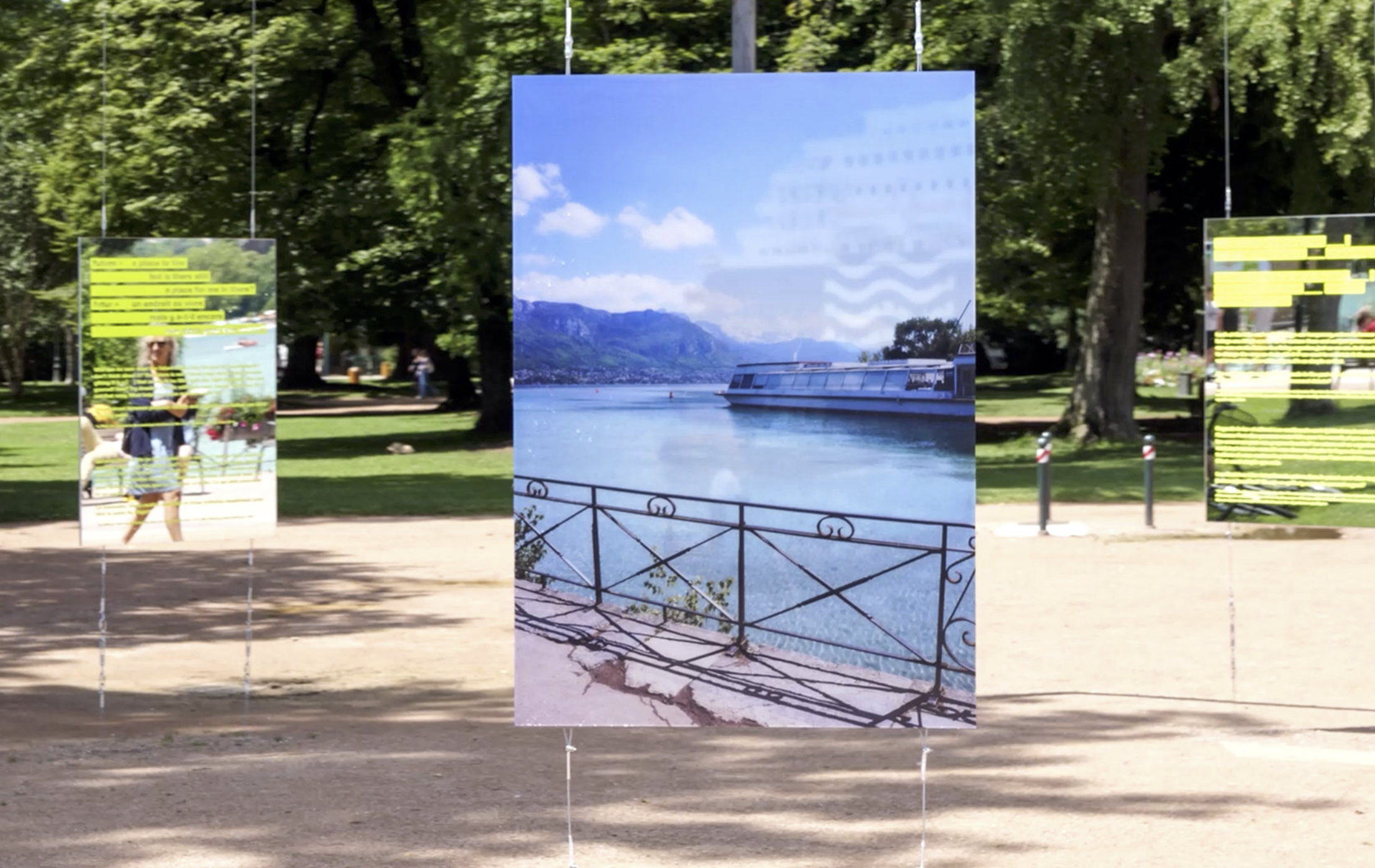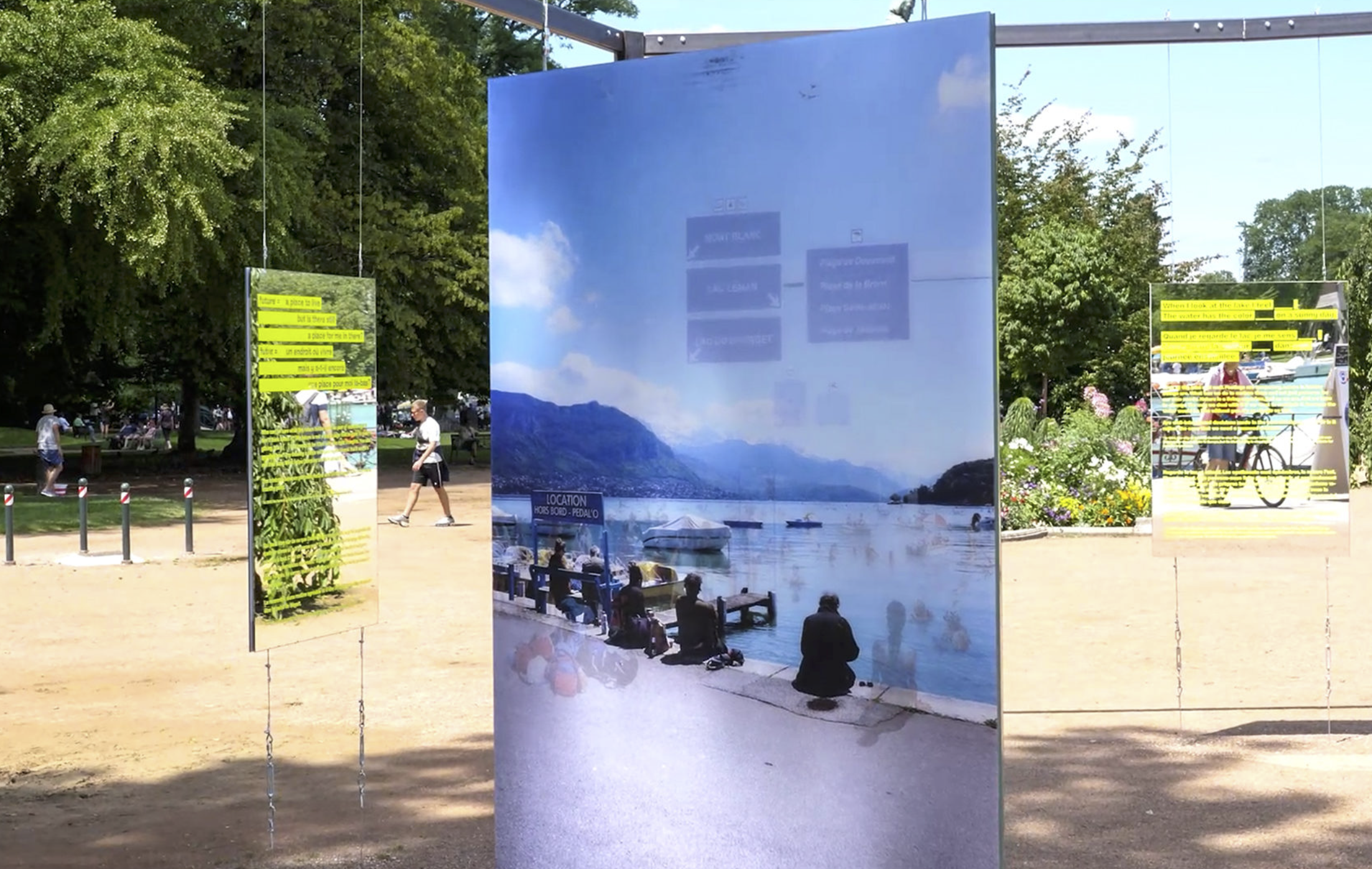 Ausgezeichnetes Gewinner-Projekt »SEEN UNSEEN«, realisiert im Rahmen von Annecy Paysages 2021


Team
USUS - Johannes Heine (DE), Ana Olalquiaga (ES), Sandra Creutzberg (DK), Barbara Marie Hofmann (DE)


Annecy Lake not only as you've never seen it, but as you'd never dare to imagine it! The USUS collective raises questions about the lake's past, speculates about its future and more importantly, issues a warning if we want a trouble-free future. Diving into USUS's fictions is a way to change our habits by questioning how we look at things.
What would have happened if the city hadn't decided to clean the lake in the 1960s? If there had been a crazy alternative to the tunnel under the Semnoz? Or if the lake had so many visitors we needed traffic signals to avoid pedalboat bottlenecks? Do we really know why the lake's level varies? What if mass tourism overran the Venice of the Alps? Let's look more closely and get out of our ruts. USUS takes familiar scenes and alters them to open our eyes and prevent the frightening images they've created from becoming reality.


USUS is a landscape architecture firm based in Zurich (Switzerland). Founded by landscape architect Johannes Heine, USUS means habits, traditions, and more broadly, current practice. In their work, USUS's multidisciplinary team seeks to devise new standards and practices. They design projects of various sizes in urban areas, such as public or private gardens and parks, bringing to each one their unflagging curiosity and close attention to other disciplines.
USUS has 4 members. Johannes Heine is a landscape architect who was born in Switzerland in 1984, lives and works in Zurich, and is the founder and general manager of USUS. Ana Olalquiaga (born in Spain in 1991) obtained a degree in architecture in Madrid, has lived and worked in Mexico City, Paris, and London, and now lives and works in Zurich. Sandra Creutzberg (born in 1995) is a Danish landscape architect and urban planner who studied at the University of Copenhagen and lives in Zurich. Barbara Marie Hofmann (born in 1988) is a German author, mediator, and artist who writes poems and texts for the stage. She currently lives in Constance (Germany).
USUS won the 2019 Lausanne jardins award with L'eau et vous.
Seen Unseen, 2021, Annecy, digital print on lenticular sheet, variable dimensions - © USUS